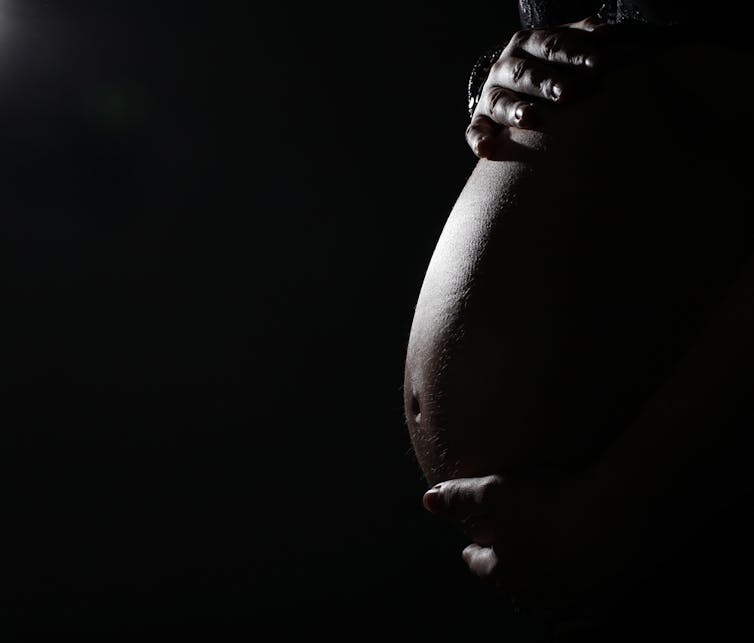 Kathomi Gatwiri, Southern Cross University
Sasha is 22-years-old. She was married off when she was just nine and by the time she was 11, she was pregnant with her first child, and unprepared for childbirth.
So when labor came, in the middle of the night – in her geographically isolated village in rural Kenya – she was unaware of the painful fate awaiting her.
During childbirth, the baby's head was too big to fit through Sasha's pelvis, causing the baby to get stuck in her birthing canal. Traditional birth attendants tried their best to help Sasha but they were not skilled enough to handle the complications. She needed surgery, and quickly. But because she could not access emergency obstetric services, she spent the next six days trying to push out the baby that was stuck inside of her.
In the end, Sasha delivered a dead, rotten baby in macerated form. She was not only in grief of her lost child, but was also traumatized by her experience which left her with profound injuries and a double obstetric vaginal fistula.
Continue reading Suffering in silence: how Kenyan women live with profound childbirth injuries →